FROM AN ARG OR ARE
This article discusses content originating from the ARG or ARE Marble Hornets and thus is confirmed to be fictional.
Characters and organizations discussed are portrayed by actors.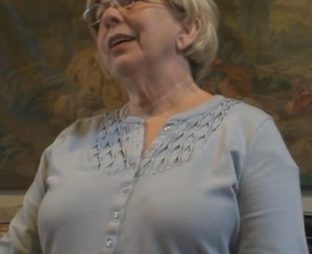 The Unnamed Woman is a woman who appears in Entry #53 of the MarbleHornets ARG. She appears to be the owner of an Antique Shop (name is unknown) that is going out of business. Jay questions her regarding Tim coming out of her store in Entry #52, and the lady states that Tim frequents the area on the way to his doctors appointment.
This woman does not appear to hold any discernible importance.